10 Best Fruits to Include in Your Lakeland Landscaping
Friday July 15, 2022 comments Tags: landscaping, Lakeland landscaping, Lakeland landscaping experts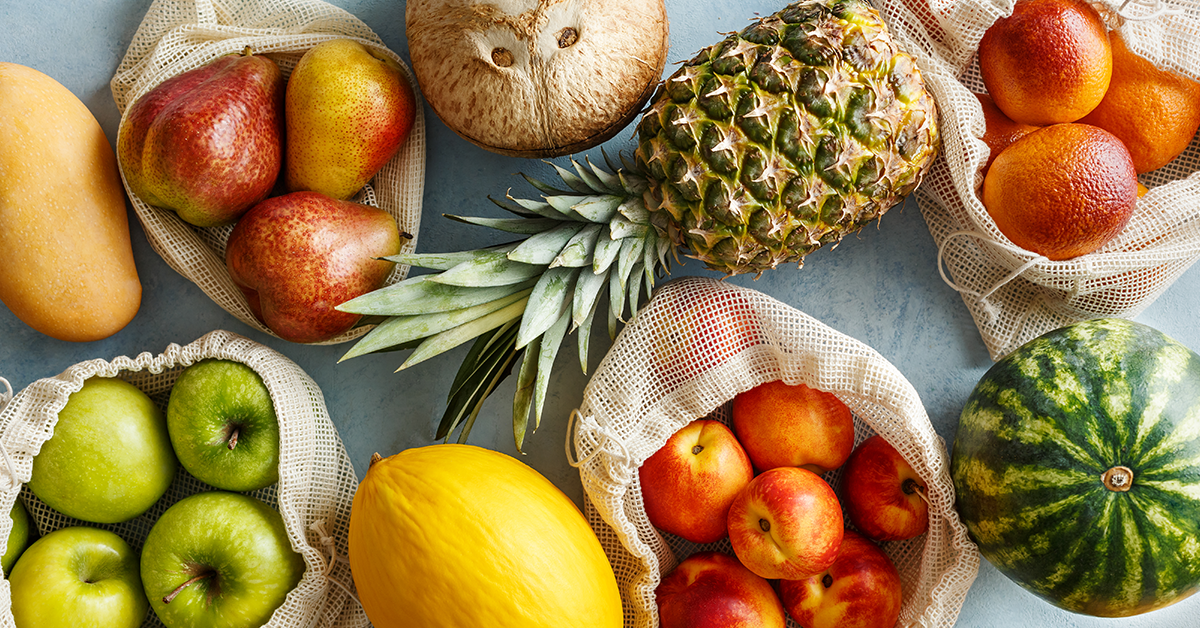 Central Florida landscape is a great place to grow fruit trees. The warm winters and hot summers of this region mean year-round growing and Lakeland landscaping work for green thumbs. There are many great fruits we can grow in this region, and we've tried to pick out the very best for you.
1. Citrus Fruits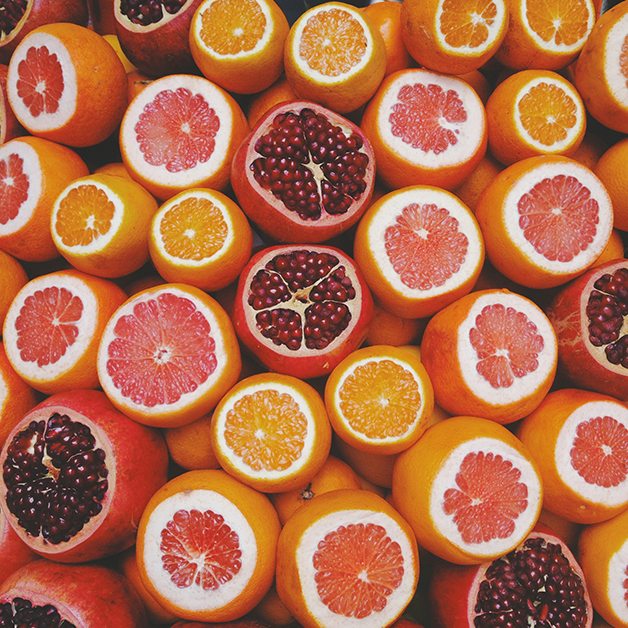 Citrus trees need lots of sun and heat to thrive. They want well-draining soil and protection from frost and icy winds. Give them a good spot and some organic fertilizer, and you will be rewarded with jasmine-like aromatic flowers and bushels of delicious Vitamin C bombs. Here are a few of the best for Florida landscape:
Oranges and Mandarins
These are a great addition to any landscape, producing all the snacking and juicing fruit you could ever want. Dwarf varieties often reach 6 to 10 feet, while standard species can grow to 25 feet.
Kumquats
This is a fantastic fruit to grow especially if you enjoy making your own marmalade jam. You can easily plant this one in the ground or in pots. Kumquats are less susceptible to cold and frost than most citrus, making this a great choice for Lakeland.
Tangelo
A tangelo is a cross between a tangerine and grapefruit and produces a sweet and tangy fruit. The trees can grow up to 12ft tall. You can have us plant tangelos along with other compatible citrus trees to greatly improve pollination and fruit-set in your garden.
Lemons and Limes
Most lemons and limes are frost-sensitive, especially in their early years, and are therefore not appropriate for a zone 9 area. However, there are several ways around this. Dwarf trees may be kept in pots with wheels underneath for easy movement. Bringing them indoors during cold nights will protect them from frost damage.
2. Avocados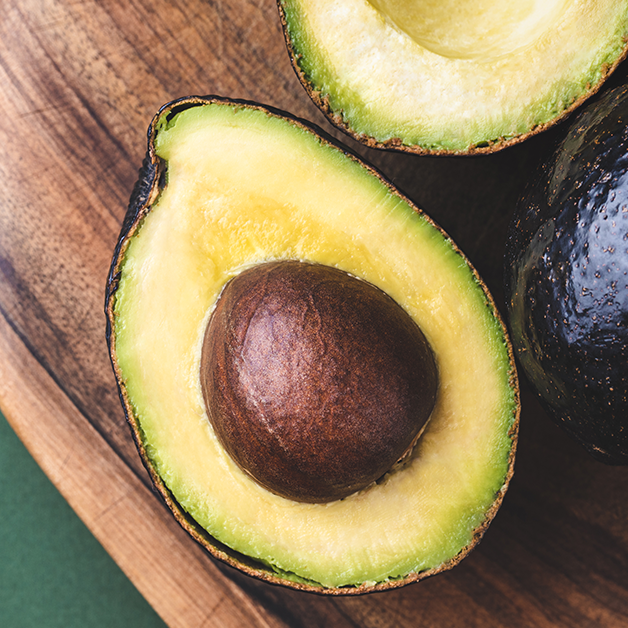 If you have the space to grow your own avocado tree, that's awesome because avocados make beautiful shade trees. Florida avocados have a lower fat content and more flavor than the California varieties.
Buy seeds or seedlings from legitimate nurseries to ensure the plant will be true to type and less susceptible to disease. Laurel wilt is a fungal disease currently spreading through Florida's commercial avocado crops. If you are living in an area far from these orchards, you are less likely to have this problem.
3. Papayas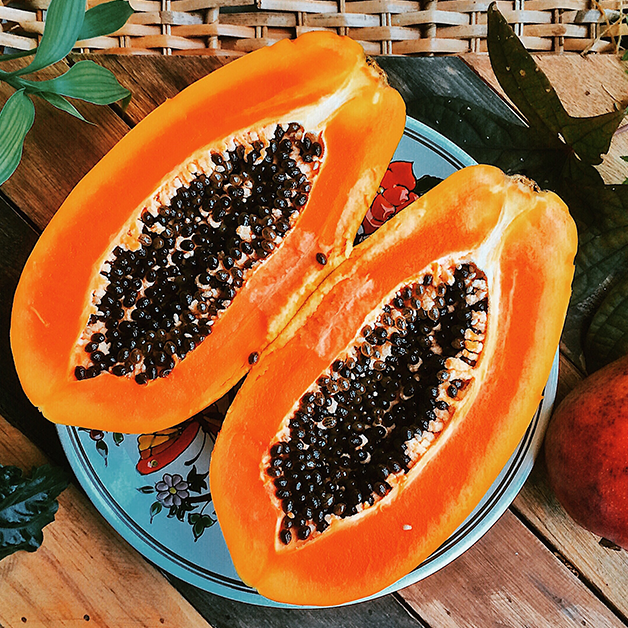 A tropical favorite, papaya is a fast-growing tree; you can expect to harvest your first papaya fruits within a year of planting the seeds! The con to this is that the trees will decline in production after some quick few years, so it is good to plant new trees every two or three years.
Papaya love a lot of sun, heat, well-drained soil, and some protection from wind and cold. Having well-drained (not too wet, not dry either), fertile soil for these plants is the best way to keep them healthy and fruitful all year long. Plant them straight into your garden as they do not do well being transplanted.
4. Guavas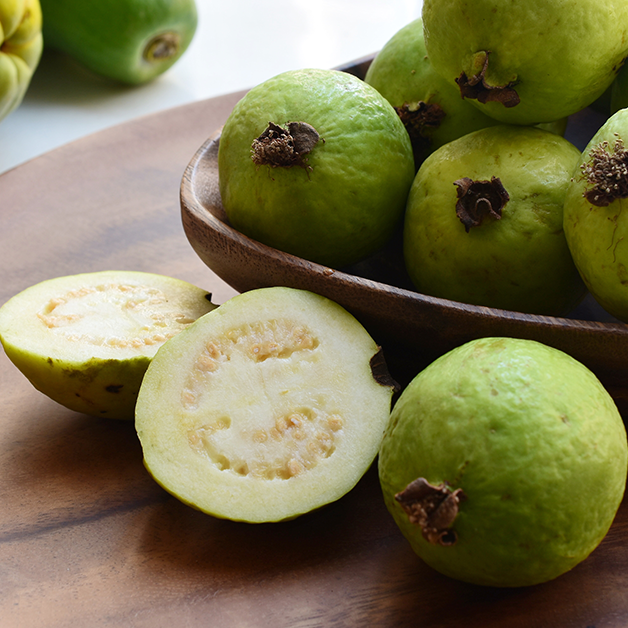 There are several varieties of guava that grow well in Florida's climate. Some contain seeds small enough to eat, while others will be scooped out of the center before the fruit is enjoyed. All are extremely high in vitamin C and are very tasty.
These are handsome trees with pretty, fragrant flowers. Since these are small trees, usually growing from 6 to 20 feet tall, they also fit well into most yards. They don't mind a little shade but do need well-draining soil and plenty of organic fertilizing for optimum production. They will also need some protection against cold winds if you live in a frost-prone area.
5. Loquats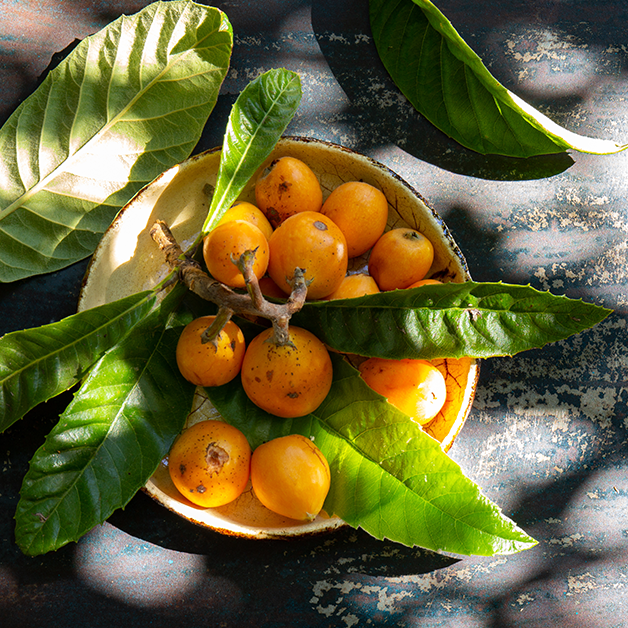 Loquat fruit is small, about the size of a large kumquat. Its bright yellow-orange flesh is smooth and sweet with a slight tang, like mango or a perfect peach with a hint of citrus. Its skin is thin and edible so the only things stopping you from popping the whole thing in your mouth are several inedible seeds in the center. Those seeds easily propagate new trees which will produce fruit a short three years after germination.
These small to medium-sized trees are commonly grown for their handsome foliage and aromatic white blossoms, as well as their delicious fruit. Make sure to purchase a variety of loquat selected for the sweetness of its fruit instead of for landscaping purposes.
6. Figs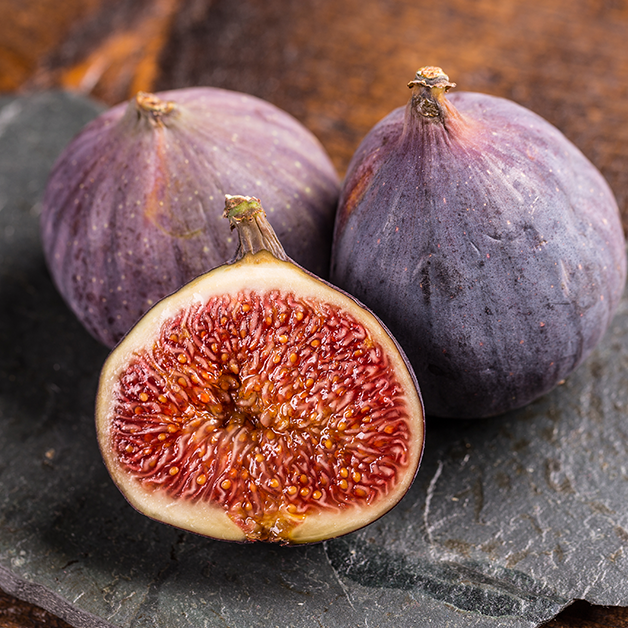 Figs need full light to flourish. Fig trees are cultivated in Florida's northern, southern, and central areas. Celeste and Brown Turkey are two popular fig tree kinds in Florida. Delicately sweet, notably with a seedy texture, figs are a popular fruit tree choice in Lakeland. The most common variety grown in the U.S. are Black Mission followed by Brown Turkey and then Green Kadota, but there are literally hundreds of other varieties.
7. Bananas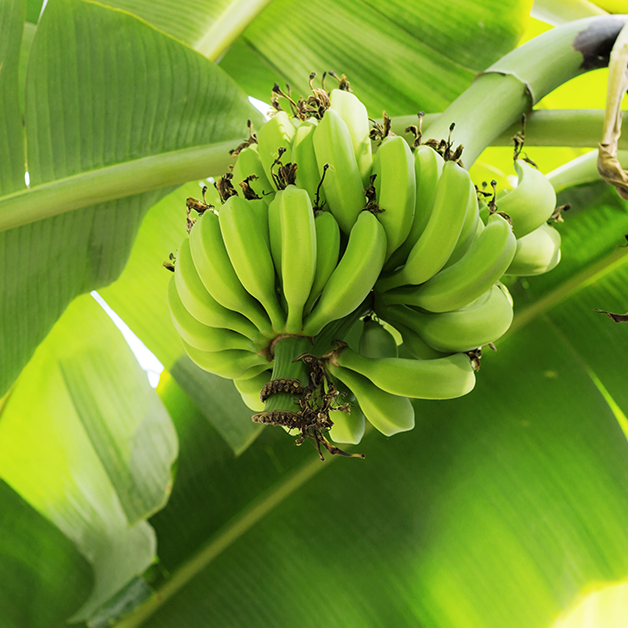 Of course, we had to include this well-loved and versatile plant. Growing your own bananas and allowing them to ripen naturally makes for a sweeter, more flavorful fruit than any banana in the grocery store. They do not like frost, so it's a good idea to plant them in a sheltered spot such as the southern side of a building. They are also heavy feeders, so give them plenty of good plant food! You can learn how to make your own compost with the help of this article!
Growing your own banana plants allows you to make use of all its parts. The flowers can be prepared similarly to artichokes, young trunk shoots can be eaten much like bamboo shoots, and the leaves can be used as biodegradable plates and to wrap sticky rice for steaming, or fish and meat for grilling.
8. Lychee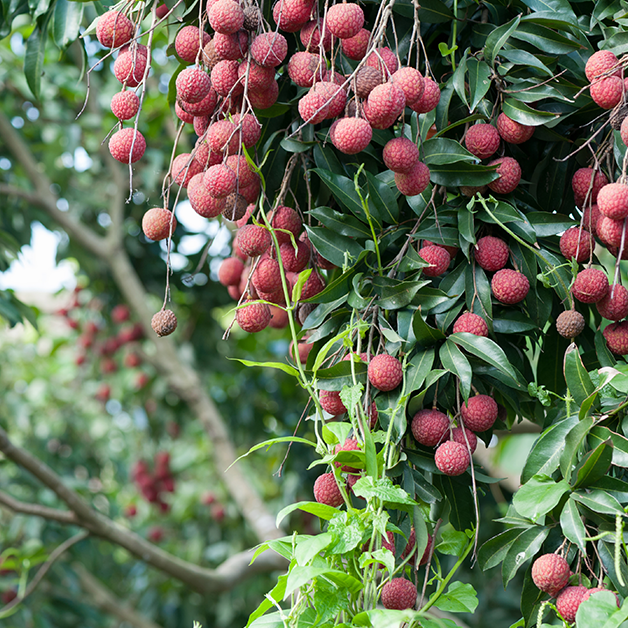 Lychee is a fruit that's yummy from the first taste. Bright red (or sometimes, amber), oval-shaped, the fruit is covered by tiny, soft, spiky bumps. The skin is an inedible protective rind that you can crack open. Inside, the flesh is white-translucent, with a distinctive flavor and soft, juicy texture like a nice grape.
9. Jackfruit
Native to Southern Asia and popular in India, jackfruit has a crazy-tropical aroma and flavor that packs an exotic sensory overload in appearance, aroma, flavor and texture. If you're not accustomed to the exotic sensory intensity of tropical fruit, jackfruit's aroma takes some getting used to. And jackfruits are usually huge, the size of a watermelon or even larger, covered with thousands of tiny, soft pointy spikes.
Soft and sweet, the flesh packs an intense, complex fruity flavor. Any jackfruit you find for sale should be ripe and ready to eat. If you don't consume it right away, store it in the refrigerator and eat it within a few days. The seeds are also edible when cooked. Boiled and salted, they are reminiscent of chestnuts.
10. Mulberries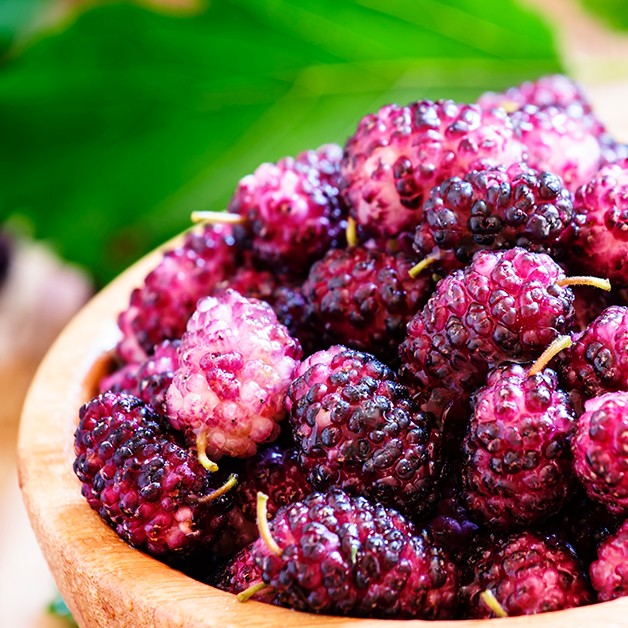 Mulberry trees are popular as beautiful shade trees, as well as for their fruit. Mulberries can be eaten raw or made into yummy preserves, pies, and wine. Mulberry trees also require minimal care.
The tastiest berries are the black mulberry. These trees are native to western Asia and are adaptable to Central Florida and other warm regions. Red mulberries are native to North America where they thrive in deep, rich soils found along streams. White mulberries were imported from China, brought into colonial America for silkworm production. White mulberries have since naturalized and hybridized with the native red mulberry.
Take Your Lakeland Landscaping to the NEXT level!
It's time for you to add a fruit or two to your lawn and make more summers and spring memorable with the taste and scent of fresh harvest! Team Pyle's will be more than happy to upgrade your lawn by doing working on your landscape and incorporating new plant varieties with our professional knowledge and skills. Call or message us today to discuss possibilities for your outdoor space!
Archives
Subscribe