Get a Lawn that Impresses Every Customer!
Want a gorgeous lawn that shows off your business and impresses customers? You can transform your lawn & landscape from drab to stunning quickly & conveniently. Get a professional, amazing lawn that you're proud of!
Make a Great First Impression!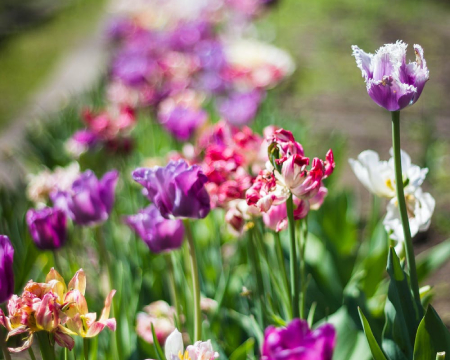 Stunning Landscape
Want to get a lawn that wows customers? A new landscape can transform your business and create a beautiful, welcoming space. Get a lawn that represents your business well with a custom landscape design and installation!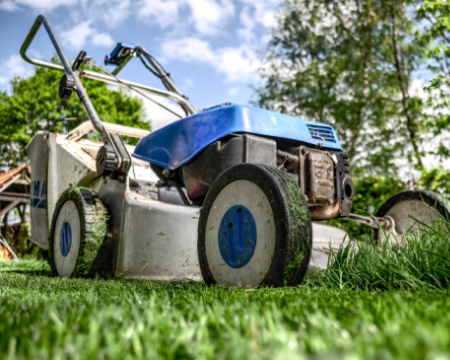 Return on Investment
Did you know a new landscape isn't just beautiful, it can add value to your business? According to Money Magazine, a professional-looking lawn can return up to 200% of the original investment when you sell your property. Invest in your landscape now and reap the benefits for years to come!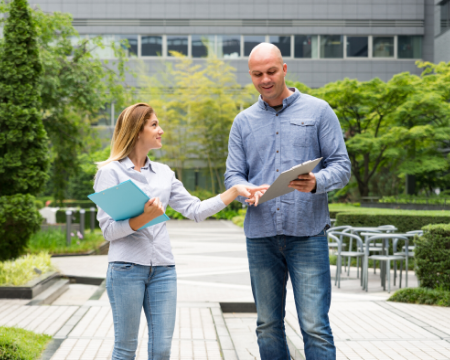 Focus on Growing
Want an amazing lawn that attracts people from the street with no hassle? We can help you bring your imagination for your business' lawn to life, and take care of installing it and maintaining it so all you have to do is focus on growing. Make your lawn an asset that helps you flourish and grow!
Getting Your Dream Lawn is Easy as 1, 2, 3!
---

1. Get a Quote
Getting a quote with us is easy and convenient. When you fill out the form below, we'll give you a call to discuss your needs and goals for your new lawn. Then we'll send you a quote for design & installation - if you're ready to get the best looking lawn in the neighborhood, we can help!

2. Create a Design
With our help, you can bring your dream lawn to life! We help you create a design for your landscape that fits your home and your budget. We're experts on local weather and plants, so we help you choose the best options that will thrive in your lawn. With an expert on your side, you can get your dream lawn!

3. Schedule the Installation
Once we know what to put in your lawn, we can get the project started! We can take care of everything needed for installing your new landscape, including sod installation and debris removal. We do the dirty work for you so you can just relax and enjoy the finished product with no hassle!
Customer Testimonials
Brad said
"This company is amazing! The communication was on point and they made my yard look so beautiful! I highly recommend this company and will use again. David and team, thank you for all the hard work!"
Michele said
"I'm very pleased with the service I've received from David Pyle and his crew. They're always on top of everything. Whenever someone mentions how nice my yard looks I sing their praises."
Heather said
"Pyle's Lawn Service do exceptional work. They take pride in their job and planning out the work that needs to be done. I would highly recommend this company!"
Brad said
"This company is amazing! The communication was on point and they made my yard look so beautiful! I highly recommend this company and will use again. David and team, thank you for all the hard work!"
Michele said
"I'm very pleased with the service I've received from David Pyle and his crew. They're always on top of everything. Whenever someone mentions how nice my yard looks I sing their praises."
Heather said
"Pyle's Lawn Service do exceptional work. They take pride in their job and planning out the work that needs to be done. I would highly recommend this company!"