Establishing a Positive First Impression for your Business
Monday March 8, 2021 comments Tags: landscape design, commercial landscape maintenance, landscape maintenance, landscape installation, landscaping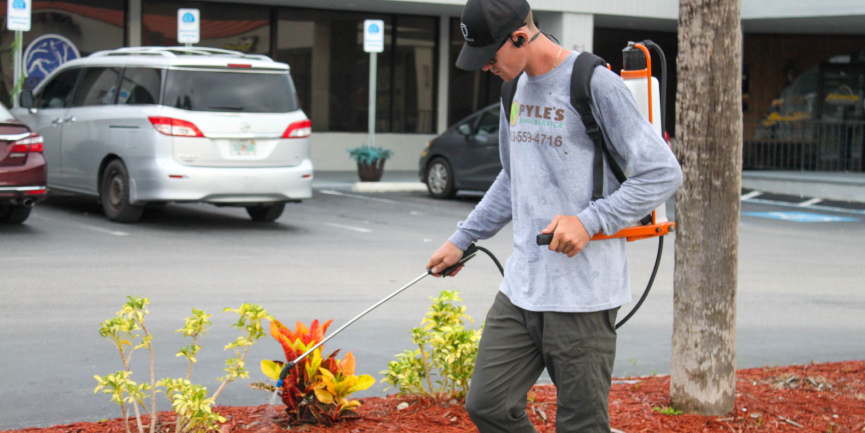 You know what they say:
First impressions are forever.
We know this is true when it comes to meeting someone new, but have you ever thought about how it applies to the world of business?
Picture this: a potential new customer approaches your business, curious about your product/service, but unsure if it's the right choice for them. Every moment from now until purchase is critical to converting them to a customer.
Now you might think that their first impression of your company will be determined by the friendly greeter/receptionist that makes them feel welcome when they first open the door. However, a customer's first impression actually begins forming well before this moment!
From the moment they pull into the parking lot, the customer is making assumptions about your business. The exterior of your business speaks volumes. In a potential customer's eyes, it speaks to your pride in your business, the quality of your product/service, and the standards to which your business is dedicated.
Therefore, if your property looks like you don't care about quality, customers might never even walk through the door.
There are several ways to improve the curb appeal of your business that you probably don't even think about day to day. That is why Lakeland commercial landscaping service providers help you through careful planning and design execution!
Making some small investment in the appearance of your property could keep you from losing potential life long customers, and Lakeland commercial landscape design experts can help you elevate and maintain its look.
Here are some tips to improve the appearance of your business:
Invest in regular exterior cleaning! Removing the buildup of grime from the walls and roof of your building will make your property look clean and professional, while extending the lifespan of your business.

Maintain the appearance of your parking lot. Pick up trash and random items scattered around your property. If possible, get potholes and cracks repaired as soon as possible as well. A customer's car being thrown out of alignment is not the best way to begin an interaction!

One of the most impactful ways to give a potential customer a positive impression is landscape design, but it is often the most overlooked. Something as simple as making a customer think "These flowers are my favorite!" or "This walkway is beautiful." can establish a positive mindset that a potential customer will carry through the doors of your business. In reality, landscape installation is a small price to pay for a receptive and interested customer! If your grass is dead or your bushes are unruly, it can look like your business doesn't really care about setting and achieving high standards, and that's the last thing you want! Although it may not seem that important, landscape maintenance (or a lack thereof) sets the tone of our business. Fortunately, you can always gain insight from Lakeland commercial landscaping to know the best practices in landscape design.
Archives
Subscribe