Landscaping: Raising Property Value Without Lifting a Finger
Friday February 5, 2021 comments Tags: landscape design, landscape maintenance, landscape installation, landscaping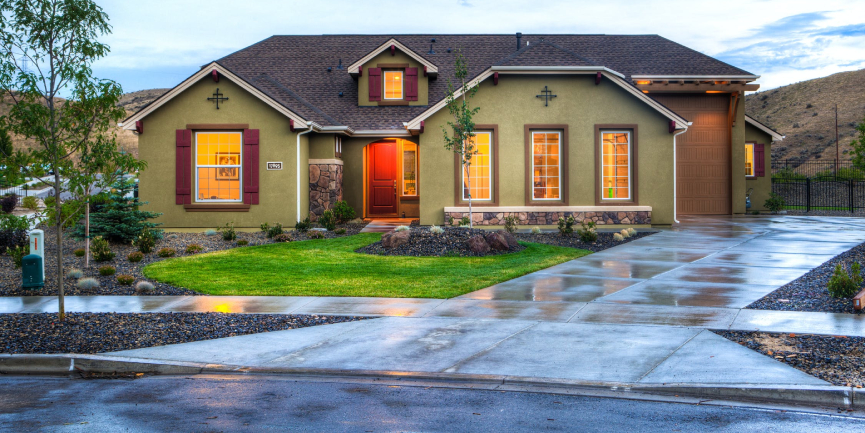 Despite experts' predictions last year, the housing market is booming in 2021. Are you looking to upgrade your home? Maybe just list it to get an idea of what it would be worth? Or are you casually scrolling through Zillow for fun? Either way, property value is on everyone's mind at a time like this.
And the question on every homeowner's mind is: how can I raise my property value without sinking a ton of money into renovations? Your solution: Lakeland landscaping. According to the Appraisal Institute, a well-landscaped home can add 6-13% to your home's value!
"Don't underestimate curb appeal. A home with lackluster landscaping or an exterior in desperate need of a fresh coat of paint will likely be unappealing to prospective buyers and, ultimately, could affect the home's potential resale value," said Appraisal Institute President James L. Murrett, MAI, SRA. "Consumers need to ask themselves if their landscaping is attractive enough to make a prospective buyer walk through the front door."
We understand that in our own lives, the way people perceive us is determined by the way we present ourselves! Every morning before work, we carefully choose our clothes, our hairstyle, etc., so that our coworkers see us as professional. Your home is the same way! Curb appeal is a potential buyer's first impression of your home. Unless you catch their eye, they might not ever even walk through the door!
Landscaping design can actually impact your property value so significantly that the American Society of Landscape Architects suggests investing 10% of your home's current property value for optimal return on investment.
Of course, in order to capitalize on the advantages of landscaping, you need a proven process and a stunning result. So how do you achieve that coveted 10% ROI?
Landscape Design
You need a Lakeland landscape design that is personalized for you and for your home. In order to accomplish that, you need a landscape designer that works with you to understand your vision and bring your curb appeal to the next level. Landscape design isn't one size fits all— it should be tailored to your home and to your personality! Our team at Pyle's Lawn Services utilizes expertise and experience to your personalized landscape design to increase your property value and help you love the look of your lawn!
Installing Your Design
Landscaping is an investment, so you need a landscape installation team you can trust. The experts at Pyle's Lawn Service are the area's most reputable landscapers for a reason! We execute your landscape installation efficiently and thoroughly to make sure that you love your lawn the first time.
Regular Maintenance
If your home is taking longer than expected to sell, or you decided to love the home you're in instead of moving, you need regular landscaping maintenance to ensure that your Lakeland landscape design looks as beautiful as the day it was installed. Your yard deserves to be stunning, and you deserve to have a yard you love!
Contact our team for a landscaping quote today!
Archives
Subscribe