Tuesday June 15, 2021 comments Tags: seasonal lawn care, Lakeland landscaping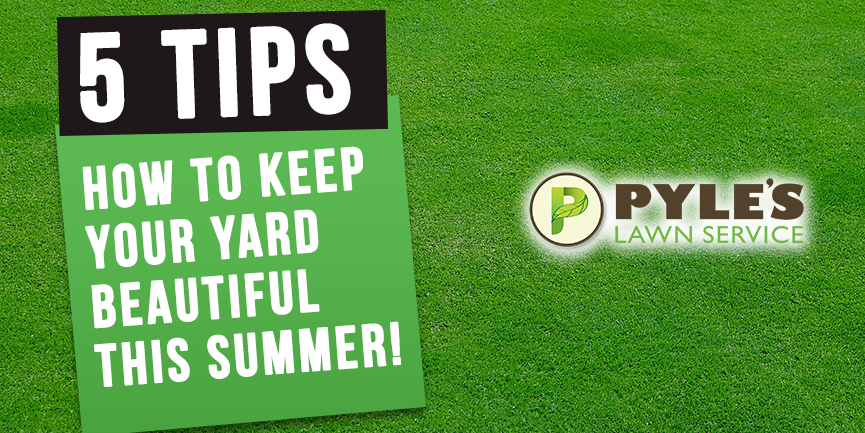 Summer is here, which means it's time to start preparing your yard for what's to come: the scorching heat. Every homeowner and gardener understands how difficult it is to keep their grass green during the summer and maintain a healthy, attractive lawn. For those in the Florida area, you may also want to enlist a professional Lakeland landscaping service to help you maintain your yard.
This brief but thorough article will teach you everything you need to know about preparing your lawn for the next season.
Mind your planters
Examine your current planters to determine whether they need any repairs, as well as any damage that may have occurred during the winter. You'll need to stir the soil, weed a little, and apply some organic compost. Compost should be added a few weeks before you begin planting or sowing the seeds.
Get the beds ready
Raking away winter rot and debris from flower beds is essential before flowers and bulbs appear. This way, you won't tread on any new plants in the process. Now is the moment to thin things out a little and amend the soil with some organic fertilizer. It's best to do it a few days before it starts to rain.
Book a landscaper in advance
If you have any large projects in your yard that you'd want to hire a professional for, now is the time to get quotes. Some businesses even provide video consultations so you can avoid having to meet in person. This enables you to compare prices, figure out what you want, and apply for any necessary permits (if needed). Landscape companies that are in high demand typically book months in advance, and some are scheduling even farther ahead. To experience a top-notch service with best results in your area, you may want to look for a Lakeland landscape design team with a vast expertise.
Clean up your trimmings
To gather excess trimming and debris from your clean-up, use a blower or rake. Finish by scooping it into a mound and throwing it away in the garbage. Yard clippings should not be blown onto the street or into drains. This is especially important if you reside near a body of water where storm drains discharge into open water. Yard trimmings and fertilizer traces harm the environment. We suggest blowing only the leaves off the tops of ornamental bark and shells in your beds. It removes the surface debris while leaving the heavier items undisturbed.
Clear off your lawn
It's time to thatch your lawn and give it a thorough comb-over in the spring. Discard all of the dead leaves, twigs, and branches since they will cause the grass to rot. You shouldn't start planting grass seed till the temperature is constantly above 40 degrees. It will be damaging to the grass if it is too chilly.
If you employ a landscaper, be sure to tell them if you've recently fertilized or overseeded the grass so they can regulate the fertilizer they apply. For landscaping projects and maintenance, Pyle's is the best choice for efficient and effective Lakeland lawn maintenance!
Archives
Subscribe