It's Time To Upgrade Your Landscape Installation
Thursday March 12, 2020 comments Tags: landscape installation, residential lawn service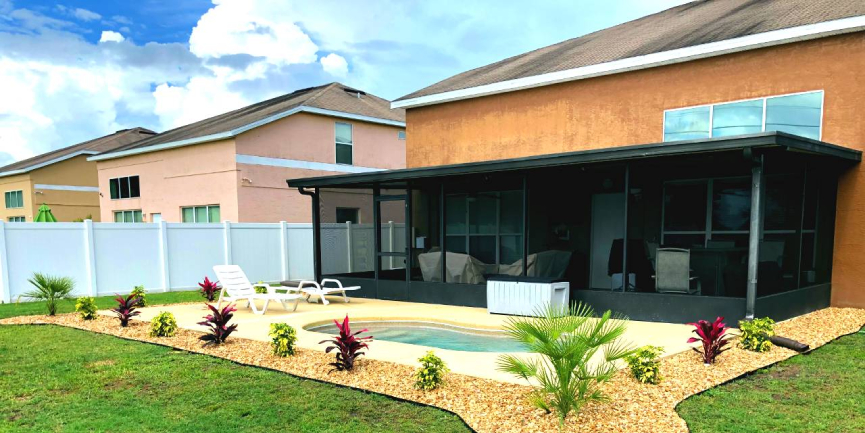 Did you pull into your home yesterday afternoon thinking your front yard needs a major facelift? Were you outside on your pool deck thinking that it doesn't feel like the tropical getaway you always envisioned it to be? It's probably time to upgrade your landscape installation.
Here are some tips on what you can do to make your landscaping design look like it's out of a magazine:
Add something new/different!
It's human nature to get bored with something, especially with the way things look. If your home is looking boring and dull, add something new! Bring in new colors and textures with different plants such as shrubs and flowers. These pops of colors will bring a new sense of vibrance to your landscape installation and landscape design that it was missing before. Try adding colors such as pink or blue to stand out besides all the green that usually surrounds the home. You can also gain an expert insight from your local Lakeland landscape design team, as they would know the creative directions on how to go about installing new fixtures on your lawn.
Add an entryway centerpiece.
If you're sick of the way the front of your home looks and feel like your home's lacking curb appeal, add something to your entryway! Entryway centerpieces are a trend taking over residential homeowner's landscaping installation to-do lists. Because everyone wants to feel like royalty by having a grand entrance to their home. You can also choose to hire a Lakeland landscape design company to add a more personal touch for your entryway centerpiece.
An entryway piece can be as simple as a little circular garden with various plants in it. This breaks up a cemented driveway or walkway and can add a new center point that stands out. Your landscape design can give life back to your home!
Create your own oasis.
You're in Florida, and your home should reflect that! If you were out by the pool last weekend and felt like it wasn't like the tropical "getaway" you always hoped it would be, it's definitely time to upgrade your landscape installation. In a state known for palm trees and other various tropical plants, let your pool be surrounded by that. You are able to create your own oasis with landscape installation and landscape design! If you want your home to feel like a little oasis just for you, let your landscape design do the talking!

Doing your landscape installation may not look difficult, but it can take a lot of time, effort, and education about the right plants for your home. Your Lakeland landscaping company at Pyle's know how to make your landscaping design look the best on the block, while also being practical for your climate and location. Get your free lawn care quote from Pyle's today!
Archives
Subscribe