Landscape Design: Why Hire a Professional?
By: dpyle Thursday September 5, 2019 comments Tags: landscape design, professional lawn service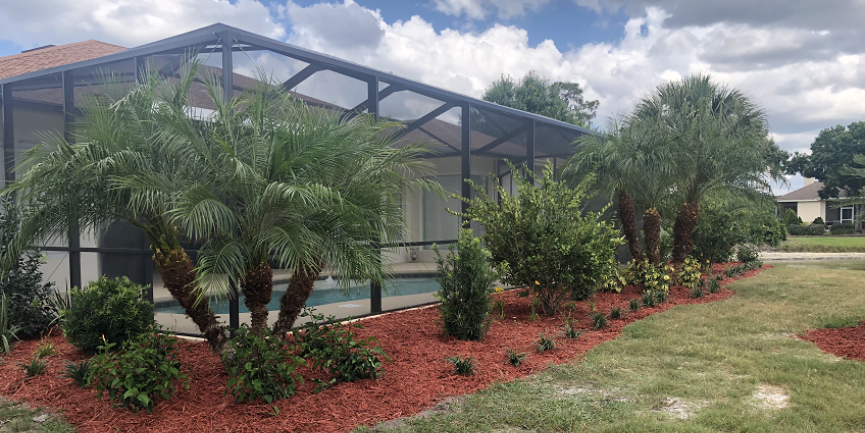 We all know those homes with the luscious grass, voluptuous trees and hedges, and breathtaking flowers - we pass and we're simultaneously struck with the beauty of it and the thought "How in the world did they get their lawn looking like that?" More than likely, they had the help of a professional Lakeland landscaping team in your area.
A fresh and unified landscape design can transform your humble home into the talk of the neighborhood. But we have 4 more reasons to hire a professional to design and install your landscape:
1. See options before you install them.
Planning is key to a successful landscape. But it's hard to envision what plants will look good in your yard without actually seeing them there. Most landscape professionals can create and even draw a landscape design for you so you can see how your ideas will come to life. Your local Lakeland landscape design team's expert insights can help complement your aspirations for your lawn and elevate your yard's look!
A professional will help you work with local weather to choose the right plants for your preferences. You can work through plant and placement options until you get the perfect look that also works for your needs.
2. Create a unified plan.
When it comes to landscape design, you want your lawn to create a cohesive atmosphere and feeling. That helps you and passersby enjoy your lawn more. A professional can take your ideas and translate them into reality through the plan you decided on together. They have the knowledge and expertise to install your landscape quickly and efficiently.
A fresh and unified landscape design can transform your humble home into the talk of the neighborhood.
3. Get the systems to keep your landscape beautiful.
When you invest in a landscape design and installation, you want to protect that investment and make sure your lawn stays beautiful. While you're creating a beautiful lawn, you might as well install irrigation system with a smart controller to help your lawn flourish. A professional can advise you on what type of irrigation system and components will work best. Then they can install them along with your landscape so that your lawn is all set to succeed.
4. Stay within budget AND leave the work to others.
Whether you have a green thumb or not, you don't have the time or energy to invest in revamping your lawn. On your own, it's easy to spend more than you intend with so many options and potential pitfalls. With a professional, you can zero in on your priorities and choose options that maximize your budget. Your landscape design professional can help you create a plan and stick to it - one that's right for you and won't require a re-do. And they'll do all the grunt work - it's a win-win.
Landscape design and installation is no joke - it's a big investment and you want to make sure it's done right and will last for years. If you're looking for a total lawn overhaul, your best bet is to go with a professional.
Ready to transform your lawn with professional landscape design and installation? Your local Lakeland landscaping team at Pyle's can help! Visit our website for more info.
Archives
Subscribe