Landscape Design vs. Landscape Maintenance
By: dpyle Wednesday November 13, 2019 comments Tags: landscape design, landscape maintenance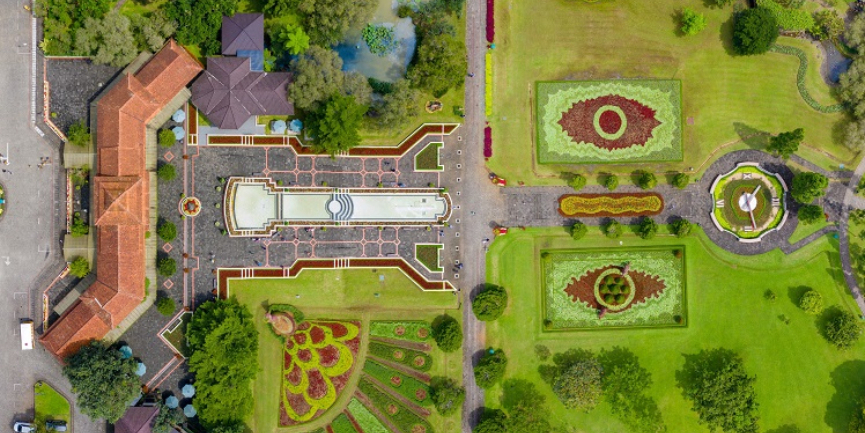 When it comes to the art of landscaping, terms like "landscape design" and "landscape maintenance" are often used when describing the needs of homeowners and commercial property managers. At some point, you might've even used these words interchangeably. But, is there really a difference between them? In fact, yes!
Landscape Design
The goals of landscape design are not totally unlike those of interior design. Interior design combines features such as aesthetic design principles, the space and different architectural features within it, and particular visual elements that the client wants to see incorporated. By comparison, landscape design combines the art and science of horticulture, visual design rules, and the necessary utilization of hardscape and softscape components to create a beautiful landscape that takes full advantage of the space and climate.
You can look at grandiose examples of landscape design like Central Park in Manhattan, which was the first urban park design installation done in America. The same principles used to create this sprawling and scenic landmark are used when designing smaller-scale residential gardens and commercial landscapes as well.
For the modern-day home or business, the goal for designers is to create a personal, sustainable, and visually appealing creation that is not only in keeping with the style and preferences of the homeowner or property manager but is easy to maintain as well, and fortunately your local Lakeland landscaping team can help countless neighborhoods with this. A landscape designer should consider the types of plants being used, how their growth patterns respond to the changing seasons, ongoing maintenance needs, the risk of obstructing walkways and architectural details, and more! Landscape designers are trained to carefully consider all of these specifics.
Landscape Maintenance
Landscapes are dynamic - they constantly grow and change, as do their care needs to ensure they continue to thrive. They need consistent, ongoing service to keep them looking their best, and secure their longevity within the space.
When you hear, "landscape maintenance," you might automatically conjure a mental image of the neighborhood lawn service, rolling up in the early morning with mower, edger, and blower in tow. But landscape maintenance, much like landscape design, encompasses so many more tasks than your basic lawn service!
Full-fledged landscape maintenance extends to shrub trimming, refreshing mulch, tree trimming, and even irrigation upkeep as well. The ultimate goal with all of these services is to keep a yard and garden safe, healthy, and attractive. After all, a landscape designed with you in mind is an investment! Professional lawn service not only protects that investment, but saves you time, and your Lakeland lawn care company ensures your landscape is getting the expert care it needs.
Your All-in-One Answer
When planning for your own landscaping needs, consider a company that can address both landscape design and ongoing landscape maintenance. Fortunately, your local Lakeland lawn care professionals over at Pyle's Lawn Service is that answer! From designing and installation of landscapes to irrigation maintenance and weekly, year-round lawn service, Pyle's is here to provide excellent, personalized service to residents and business owners alike in the greater Polk County area. Visit our Services page to learn about what we can offer you when thinking about your own landscaping needs.
Archives
Subscribe