Plan a Pollinator Friendly Landscape Installation
By: dpyle Wednesday December 11, 2019 comments Tags: landscape installation, pollinators, flowers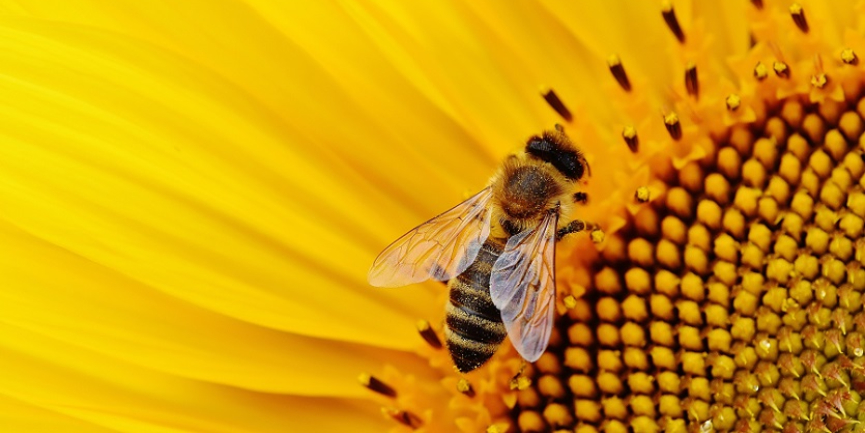 Just because it's winter in Central Florida doesn't mean you can't dream and plan for new landscape installations come springtime! Florida is, afterall, a prime environment for many types of vegetation, no matter what time of year it is. Plant enthusiasts, amateur green thumbs, and master gardeners alike find that the climate and conditions are suitable for this particular hobby.
When planning how to revamp your garden, or if you're dreaming of a brand new landscape installation, consider your friendly neighborhood pollinators aside from your local Lakeland landscaping team.. Birds, bees, butterflies, moths, and bats all contribute to the environment in amazing ways. Not only does their presence add life and beauty to your garden, but they are absolutely critical to maintaining a healthy environment.
Pollinators provide so many advantages
They support biodiversity.

Bees produce delicious and healthy honey.

They're vital to plant life - approximately 1,000 different plants, like blueberries and cherries, are up to 90% dependent on bee pollination to grow and produce. Plus, studies have shown a direct correlation between healthy pollinator populations and increased yield and quality in crops.
If you are wanting to establish a pollinator-friendly environment in your yard, there are several things to consider when planning your landscape installation so that you can help your local pollinator community thrive.
Food Source
A huge variety of pollinators' favorite plants thrive in Florida's environment! When planning on what and where to plant in your landscape installation, make sure you have a variety of brightly colored flowers and other plants grouped together throughout your garden and an assortment that ensures something is in bloom no matter the time of year. Some Florida favorites include:
Cannas

Impatients

Marigolds

Nasturtiums

Pentas

Sunflowers

Lantana

Zinnias

Milkweed

Gaillardia

Black-eyed Susan

Coreopsis

Mint

Thyme

Basil

Walter's Viburnum

Saw Palmetto

Southern Magnolia

Passionflower

Cross Vine

Trumpet Creeper

Coral Honeysuckle
Water
When planning your landscape installation, keep a fresh source of water accessible for your pollinator friends. If you have a natural source, you'll just want to ensure there is a shallow spot for pollinators land near to access the water. A bird bath or fountain is a great option as well! You can also activate your sprinklers or install one with the help of your Lakeland Irrigation installation professionals as another alternative water source.
Shelter
Many species make their homes in the plants of the landscape installation themselves. Many bees nest underground as well. If you want to have extra homes available, post up birdhouses, or make a bee condo! Constructing these fixtures will be even more exciting with the help of Lakeland landscape design experts.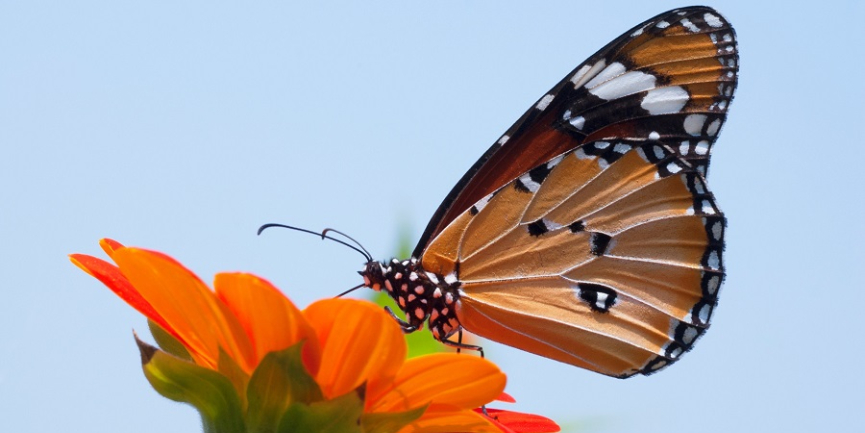 With all these things in mind, call on Pyles Lawn Service to help bring you new pollinator garden to life! We can help you with landscape installation and ongoing landscape maintenance to keep your garden healthy and looking its best!
Archives
Subscribe