Lawn Maintenance: Adding to Your Home's Curb Appeal
By: dpyle Thursday May 7, 2020 comments Tags: curb appeal, commercial landscape maintenance, landscaping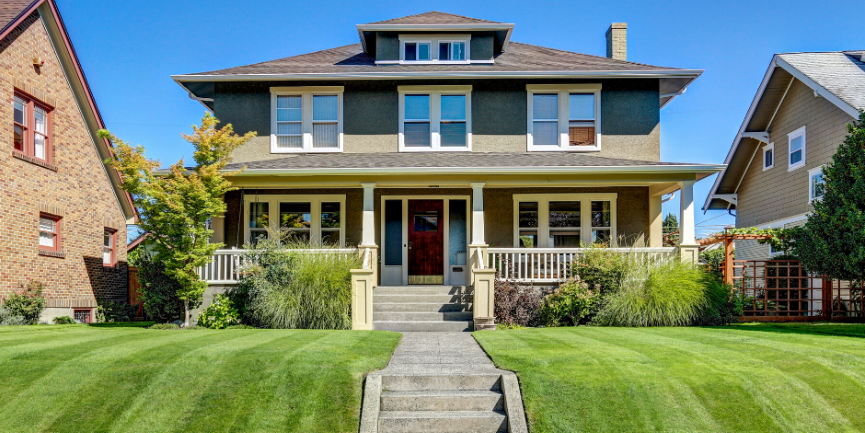 We've all heard the term "curb appeal" being thrown around on our favorite home-reno shows on HGTV. This term isn't only meant for the homes you see on TV though, great curb appeal can be achieved by anyone! Having a lawn maintenance plan can take your home from looking dull and boring, to unique and above the rest.
Working to boost your home's curb appeal can sound like an overwhelming task since it can take a lot of time. But, with a professional lawn maintenance company, taking care of your lawn can be one less thing you have to worry about.
So, what's curb appeal?
To put it simply, curb appeal is the very first impression people have of your home from just looking at it. They could be thinking, "Wow. I wished my home looked like that." or maybe they're thinking, "Oh… That house could use some work." That is the difference great lawn maintenance can make. Adding to your home's curb appeal begins with creating a beautiful lawn. Fortunately, your local Lakeland landscaping company can help you achieve a well-maintained and vibrant lawn that you've always wanted.
What you can do to boost your curb appeal:
If you're trying to add to your curb appeal, here are a few tips that could help:
Take care of your lawn consistently. Like most great things, a beautiful lawn takes a lot of time and effort to upkeep. A well-taken care of, manicured lawn helps make your lawn stand out from the rest.

Plan on landscape maintenance with the help of your Lakeland lawn care company as well. An even cut lawn is great, but maybe you're looking for more. Weeding and pruning also creates a clean-cut look while taking away messy visual points.

Add pops of color. If you add different colors via plants and flowers, it breaks up your lawn a little. This creates key visual points that give your home the wow factor.
The benefits:
Being able to come home every day after work to a home that you're proud to call your own is a huge deal. For many of us, being proud of your home is very important, since it was such a huge investment. Great lawn maintenance service can give you the home you're excited to see every night.
Another benefit of great curb appeal is the increase in value of your home! Even if you aren't planning on selling your home, it is always a good idea to plan for the years ahead.
Here at your local Lakeland landscaping partner Pyle's Lawn Service, we know just how important your lawn maintenance plan is to you. We want to help create a space you're proud of.
Get your free lawn care quote from Pyle's today!
Archives
Subscribe