Is Your Lawn Dying?: Lawn Service Tips to Save Your Grass
By: dpyle Tuesday June 2, 2020 comments Tags: lawn service, lawn maintenance, lawn mowing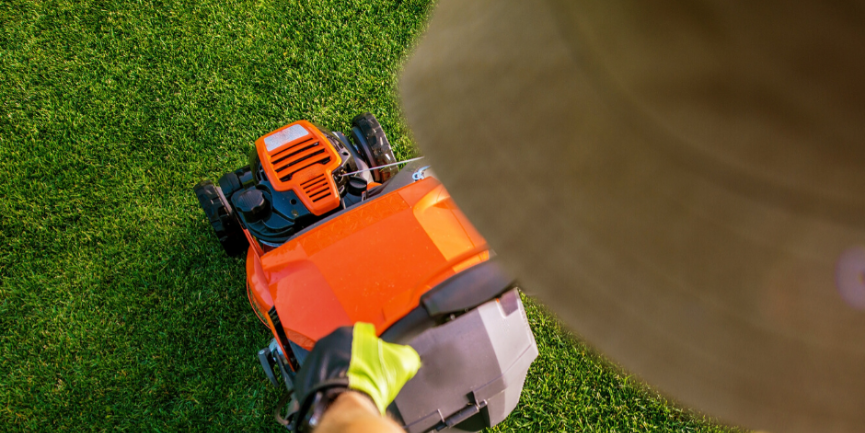 It's spring time which means the flowers are blooming, the birds are chirping, and grass is getting greener… But not in your yard. Your biggest question is probably, "Can I save my lawn?". You can!
Your lawn can be saved by finding out what's causing it to die in the first place. Here are the best lawn service tips from your local Lakeland lawn care professionals to help you with your lawn transformation:
Tip: Maintain a consistent watering routine.
Water is the most important way you can take care of your lawn. The tricky thing about watering your lawn is figuring out just how much water your grass needs in order to thrive. In Lakeland and surrounding areas, you can find your lawn in a drought and stuck in extreme heat. This can easily lead to a dead and patchy lawn. In order for your lawn to thrive, water it with at least a half-inch of water every week to two weeks. Watering is the most important lawn service tip and is usually the sure way to transform your lawn.
Tip: Control pests.
Different pests such as grubs and types of worms can damage your grass and leave yellow or dead patches behind. The most effective way to solve an insect problem in your yard is to figure out what insect is causing the problem. It's a good idea to contact your locally trusted lawn service provider to figure out what the problem is and how to stop it. You can also seek help from Lakeland lawn trimming professionals to know the best practices in maintaining your grass growth to easily spot these pets and eradicate them.
Once the root of the problem is understood, measures can be taken to fix the problem and to prevent it later. This includes maintaining a proper height of grass and spraying insecticides on your lawn. A local lawn service company will help you find the problem and help you take care of it.
Tip: Establish a lawn care routine.
The most effective way to a beautiful lawn? Establishing a lawn care routine! This may seem obvious, but it's the sure way to a lawn that makes the neighbors jealous. Consistently fertilizing, trimming, and lawn mowing your lawn helps it grow healthy with a strong root system that helps it survive through the seasons. A routine servicing is the best way to prevent any type of lawn disease from happening.
It's not too late to transform your lawn! Even if you are finding dead patches or insects, your lawn can still be fixed and treated. A beautiful lawn takes time and energy, but leaves you with something you can be proud of.
Our experienced Lakeland lawn care team at Pyle's knows the local landscape and understands how it affects your lawn. Let us find the cause of your dying lawn and transform it into the one from your dreams.
Get your free lawn care quote from Pyle's today!
Archives
Subscribe