Leave the Lawn and Landscaping to the Experts
By: abby Wednesday March 31, 2021 comments Tags: professional lawn service, lawn maintenance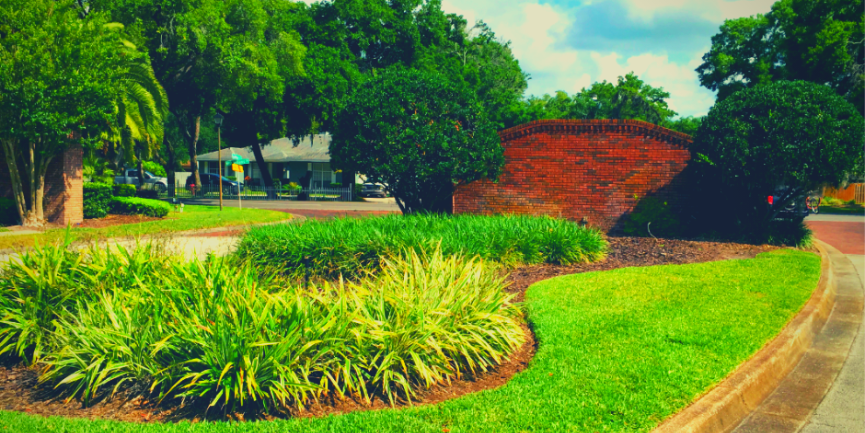 Having a beautiful lawn is one of the most important facets of homeownership. since it serves as a representation of the front or side of your property. A glance at your lawn will reveal how much you value your home or how you're effectively maintaining it.
A landscape may also be a physical manifestation of a person's artistic sensibility, as well as a glimpse of the personality. Design, grass layout, trees, and plants cultivated in it, along with its furniture, are all items that can enhance the look of the lawn.
Fortunately, a Lakeland Custom landscaping team can also help design your lawn while also applying insightful lawn best practices for a healthy and lush lawn.
The Challenge of Taking Care of a Lawn
The first step is to clear the field of waste, grass, and others. Typically, weed whackers and cutters are used in this process. Manual cleaning equipment may be used, but it will take much longer than using an automated cleaning system.
Much of the time needed to conduct a soil test to determine if your soil is suitable with the variety of lawn you like to install, as well as other plants you might want to include. You can either employ somebody to do that for you or buy a testing kit and do it yourself.
In addition, there will always be an excellent way to avoid doing it yourself and that alternative is landscaping firms, which are responsible for offering landscaping services ranging from lawn maintenance, planning, and designing.
You can save time, effort, and frustration, by appointing a professional lawn care company.
Why would it be beneficial to employ a specialist?
Someone's first impression of your home is the lawn and Custom landscape design , which can either bring you comfort or cause you pressure.

Having invested in your lawn and garden improves your property's value and curb appeal.

Whenever it goes up for sale, several prospective buyers will be turned off by your home's absence of curb appeal.

Your garden can be something you're confident of and contribute to your overall happiness.

Creating a stunning, safe lawn and landscape requires time, experience, dedication, and extra effort.

Selecting the best lawn care company will relieve you of the burden of lawn maintenance.

Chemicals that are applied incorrectly are harmful not just to property and the environment but also to the people on the property.

Get rid of the experimenting and risking because of trying to figure out what items would work to keep your lawn and landscape in good shape.

When a specialist is employed, there is no need to confuse organic fertilizer with pesticides, and storing these products wasn't an issue.
Keeping a lawn in good condition can be challenging andLakeland landscaping experts can help you with this. More so if you are responsible for the entire process, including soil preparation, lawn selection, installation, and maintenance. It takes time and effort, as well as financial resources because you will be purchasing equipment and devices to aid you in your adventure.
A certified, qualified Lakeland Landscape design professionals can apply a series of precisely timed ways to enhance your lawn's color, develop strong foundations, and improve its overall quality. Your house is the best-prized possession. Hiring a specialist to keep track of having the best lawn.
Allow us to assist you in building the yard of your dreams!
Archives
Subscribe