Tips for the Ultimate Veggie Garden In Spring!
Friday October 15, 2021 comments Tags: Lakeland landscaping experts , Florida Landscaping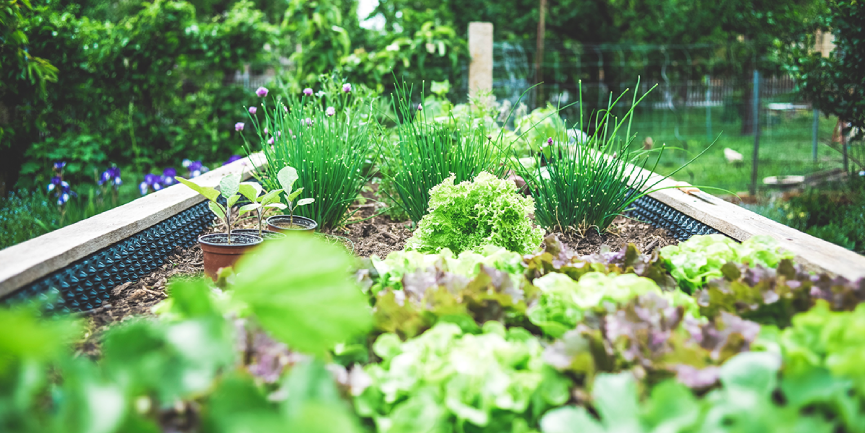 There's no time to wait for another summer to have a veggie garden when you can have one during spring! Coincidentally, some veggie plants prefer cooler temperatures, making them perfect for a springtime garden.
Read on this blog below as we give you the best veggie and flower selections for your springtime garden!
Veggie Plants
Peas
Peas have two kinds of peas: garden peas, which require shelling and snow, and sugar peas which contain edible pods. Whichever of the two that you would prefer, eat and plant them as you like!
When the soil is workable, sow seeds 1 to 2 inches deep and 4 inches apart; 18 inches between rows. For harvesting tips, peas generally mature between 54 to 75 days depending on the variety.
Lettuce
Generally, lettuce is easy to grow, gives off a bumper crop in small spaces, and is pest and disease resistant. Another good feature of the lettuce plant is that they're great ornamentals! Its vibrant yellow, bronze, and pink and cherry colors will truly create a pop of color in your garden.
For harvesting tips, plant seeds in full or partial shade ¼ to ½ inch deep and two inches apart. These are ready to pick in 40 to 85 days. Remember to use them quickly as lettuce doesn't keep long!
As we've tackled these two veggie plants, keep in mind that they need to be planted in a nice and workable soil. To know more about how landscape design helps in planting these stunners, you may hire Lakeland landscaping experts or read our blog about what to consider in your landscape design here.
Seeding Inside
Now that we know the top veggie plants for your garden, let's talk about a technique to maximize crop and plant growth: seeding. In warmer regions like Florida, seeding is beneficial since it can give you an extra round of crop before the hot summer days braces for a slower growth on your plants.
Aside from plants, add variety to your garden by incorporating springtime flowers! Check some of our recommendations below.
Flowers
Daffodil
These classic springtime bulbs signify that spring is here! Their bright and cheerful yellow flowers are reliable.
Hyacinth
These fragrant and blooming flowers give a nice touch to your springtime garden! Another plus for these flowers is that it lasts for weeks!
Primrose
During the first few weeks of spring, it's perfect to plant Primrose plants! It comes with a rainbow of colors including white, canary yellow, deep purple, and pink. They're easy to care for perennial types of flowers.
To maximize the growth of your crops and flowers consider reading about upgrading your landscape installations together with Lakeland landscape design professionals to better equip your yard for the best springtime showcase! Click here.
Ready for a blooming springtime garden? Lakeland landscaping experts at Pyle's Lawn Service can be your partner in crafting the best landscape installation and design that can house your favorite plants! We're looking forward to helping your garden stand out in the spring!
Archives
Subscribe