Top 4 Lawn Maintenance Tips for 2020
By: dpyle Thursday February 13, 2020 comments Tags: lawn mowing, lawn maintenance, lawn service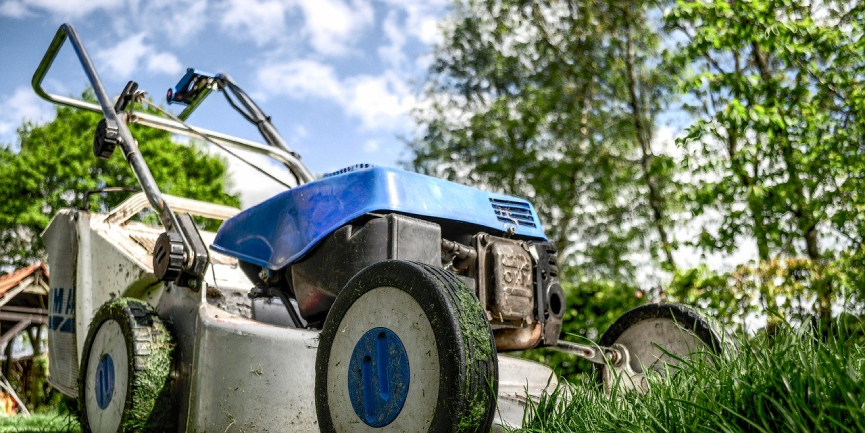 For 2020, you made the resolution to have a green, vibrant lawn. This won't be one of those goals you make and then give up by February. This year, you're sticking with your resolution and getting it done.
Your mind is set to make this resolution work, but you don't know where to start. Here are the top 5 lawn maintenance tips for your new 2020 resolution:
1. Clean Up
Leaves left to wither on your lawn are an eye-sore. It's like your old college roommate leaving their worn socks all over the floor - it's not gonna do much harm, but it sure is annoying to come home to every day.
Your regular lawn maintenance should always include raking up leaves and other debris that can fall onto the grass. Plan on hedge trimming, by also contacting your Lakeland landscaping company. Edging your lawn and pulling out all of those pesky weeds you've been ignoring, too. It's important to include cleaning up in your lawn maintenance plan because you want a clean house, and that includes the outside of it too.
2. Water Your Lawn
Grass can't grow without being watered, simple as that. In Florida, our summer offers plenty of water to keep your grass healthy and lush. In the dry, winter months, plan to fix that broken sprinkler system essentially with the help of your irrigation repair experts and give your grass the water it needs. A proper watering schedule is crucial in your lawn maintenance plan for 2020. Irrigation systems installed by your Lakeland landscaping experts are your best friend and is a great option for scheduled waterings without even having to think about it.
3. Regular Lawn Mowing
Obvious, but crucial. In these upcoming spring months, your lawn maintenance plan should include mowing often and mowing high. This type of lawn mowing encourages your lawn to grow in thick and builds a stronger root system. When you have a healthy lawn, it's much more likely to crowd out weeds that may have overtaken your lawn previously when it wasn't mowed regularly.
4. Fertilize
When you are planning your 2020 Lakeland landscaping plan, make sure to consider seeding and fertilizing your lawn. The best time to fertilize is in the summer months, so avoid doing it in the winter. Summertime fertilization allows your lawn to grow strong, healthy roots. Fertilizing strengthens your lawn and makes it less susceptible to weeds and other harmful plants, such as dandelions. Make sure to talk with your Lakeland landscaping experts to figure out what type of fertilization is right for your grass type.
If your lawn maintenance plan includes having the prettiest lawn on the block in 2020, you don't need to look any further. Here at Pyle's, your local Lakeland lanscaping professionals know the exact way to make your lawn stand above the rest. Get your free lawn care quote from Pyle's today!
Archives
Subscribe