Why You Need A Professional To Maintain Your Business' Landscape
Wednesday September 1, 2021 comments Tags: lawn maintenance, Florida Landscaping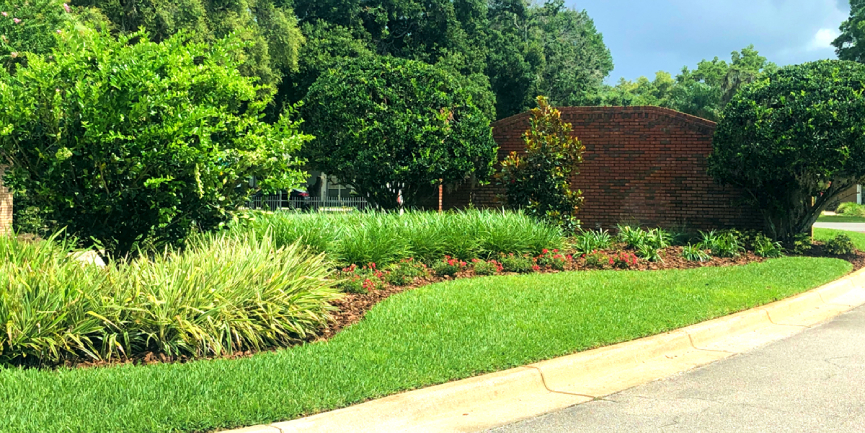 Why You Need A Professional To Maintain Your Business' Landscape
Most business owners with establishments like yards do not realize that in order to have a functional and stunning yard, it should entail a huge amount of work. In reality, once the landscape is built, improvements should not stop there -- it is only the beginning.
The best plan of action
When it comes to landscape maintenance, there's a lot of tracking to be done and considered by business owners. There are factors like weeding, pruning, mowing, and different installations to worry about. That, on top of your projects and business-related errands. The solution is clear: hire a professional Lakeland landscaping maintenance team.
There are many benefits of hiring a landscape maintenance team. Read more on this blog to know why.
Landscape Design: Increasing Your Establishment's Property Value
A well-designed and well-maintained landscape will not only be appealing to the people that see it, but it can also increase the overall property value of your establishment.
In line with this, hiring a Lakeland Landscape design team can make you have access to logical and beautiful ideas when it comes to the design of your yards and open spaces. They can easily bring your landscape visions to life, and would know the best care and maintenance to give your landscape moving forward.
A Well Thought of Landscape Installation
When you hire landscape professionals, you're guaranteed that they will be installing the most appropriate fixtures that will complement the design of your establishment. They will provide knowledge on what kind of landscaping and type of plants best suited for your property.
This will effectively align all the elements of design in your property, which will make the people easily identify your company/business. Want to know more about planning a landscape installation? Check this meaningful blog here
Start Your Landscaping Maintenance Journey Today
Ready to go into the landscape maintenance experience? Experience peace of mind, and lots of free time knowing that there are Lakeland Custom landscaping professionals that are taking care of your landscape's design and maintenance. If you're in the Lakeland area, consider reaching out to us at Pyle's Lawn Service. We have exceptional service for everyone in the community.
Archives
Subscribe