Winter Yard prep? Pyle's Got You Covered!
Monday November 15, 2021 comments Tags: Lakeland landscaping experts , landscaping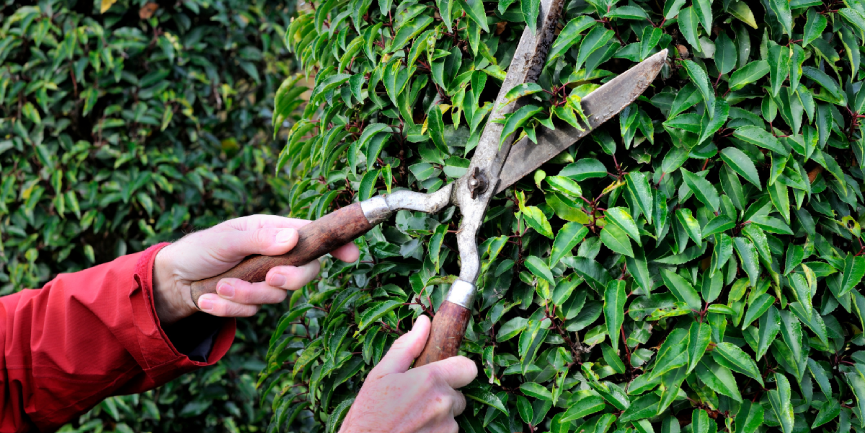 It's always a nice time to fertilize, control your weeds and tree growth, and improve the health and appearance of your yard during the fall. Doing the prep work now, will make way for a lush, green carpet when temperatures warm up again in the spring.
In this blog, our Lakeland landscaping experts will guide you through the prep work! Get ready as we dive into trimming, seeding, and sprinkler maintenance, and many more. Read on!
Tree trimming
Fall is the ideal time to focus on tree care and maintenance. As the leaves fall and reveal tree structure and possible diseases, take the time to check for fungal growth and weak branches. To insure that your trees survive the chilly season ahead put focus on trimming with the following considerations:
Branch decay and deadwood
Fungal growth or oozing sap
Unusual cracking in the bark
Insect of disease affected branches
Flower Trimming
Trimming flowering plants in the fall is essential, as you can control the size and shape of the plants, optimize blooms, and to remove diseased or dead portions, according to your local Lakeland Landscape design professionals.
Generally, flower trimming can stimulate new growth and achieve optimal health and vitality. Our number one tip when trimming is to fertilize it simultaneously for best results.
Seeding Plants
A tip for seeding plants in the fall, clear the area of weeds and grass as much as possible. Try not to earth much as it can only stir up unwanted seeds and disrupt soil organisms.
Mulching
You should definitely mulch your plants in the fall! It has well-rounded benefits such as preventing soil erosion, suppressing weeds, and protecting from moisture loss.
In a lot of areas, fall has drier air, and more drastic changes in temperature. Laying down a good thick layer of mulch such as pine needles, sawdust, straw, and grass clippings are good for introducing nutrients into the soil.
It is a must to blow out your sprinkler by shutting it down, to prevent freezing and prolonging the life of your sprinkler. Take it from your local Lakeland landscaping team.
Here are seven steps to shutting down your sprinkler system:
Start the manual cycle on your control clock.
Close Valve C by turning the lever perpendicular to the pipe. This shuts off water from the system.
Turn Valves A and B to a 45-degree angle. Leave valves at 45 degrees all winter.
Using a flat screwdriver, turn Test Ports to the open position. Leave it open all winter.
Open the spigot valves on the outside of the house. Leave it open all winter.
Place a bucket under the spigot valve on the inside of the house (if you have one), open, and let water drain out. Leave it open all winter.
After the control clock has completed the manual cycle, turn it to the 'Off' position and unplug.
You Lawn Care Partner in Fall
True enough, trimming, seeding, and shutting down your sprinkler system as preparation for fall is not an easy task, but very rewarding! You'll be able to optimize your yard and protect your garden for the season ahead.
Here at Pyle's, our Lakeland landscaping experts can help you out in optimizing your yard to make it fall-ready! We believe in being prepared for every season, because lawn maintenance goes a long way for a nice and healthy yard. To know more how we can elevate your current landscape design, read our blog here
Archives
Subscribe