You Need These Three Florida Flowers in your Garden Right Now!
Wednesday September 15, 2021 comments Tags: Florida Flowers, Florida Landscaping, Lakeland commercial lawn care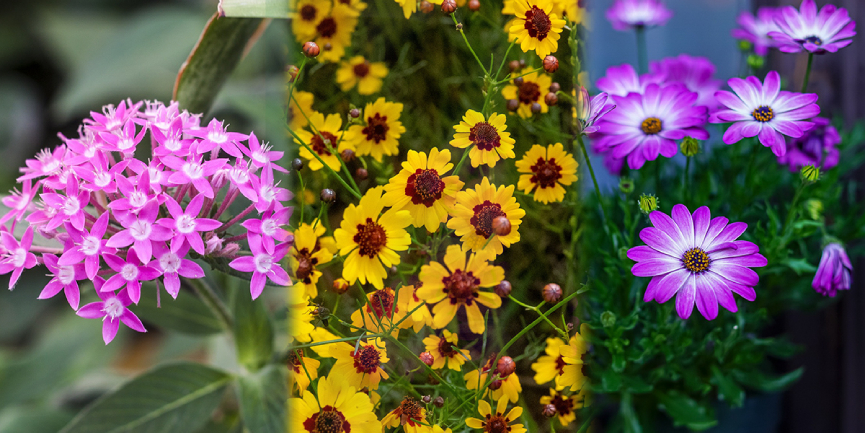 You Need These Three Florida Flowers in your Garden Right Now!
No matter how big or small your garden is, there's always room for one more plant! You can plant different kinds of annuals for every season.
The hot and humid summer that's usually being felt in the Sunshine State which is Florida means that some flowers have a hard time surviving. The best flowers that grow here are those that thrive in full sun and partial shade. To effectively and beautifully grow flowers in your yard, you may enlist the help of Lakeland landscaping experts.
In this blog, get acquainted with three of the best flowers in Florida and why you need them in your garden right now!
Pentas
Pentas lanceolata, or most commonly known as Pentas, is a perennial flower that can grow into a 3 to 4ft shrub, lasting years in a garden. It's classic bright red or pink color will make your garden stand-out all year. For this plant, consider pinching back earlier growth for a more bushier look.
To continue having flowers like Pentas blooming and beaming all year long, learn about maintaining weed growth on your garden here: https://www.pyleslawn.com/Giving-up-on-your-grass/
Coreopsis
It's the state's official flower! Coreopsis, also known as tickseed, naturally thrives in flatwoods. It is most commonly used in butterfly gardens, but also graces home gardens and roadsides because of its bright yellow color.
You'd definitely need this in your garden for that sunny and bright vibe! To incorporate the vibrant color of the Coreopsis in your yard, a Lakeland Custom landscape design team can help you map out the placement of these cool flowers.
Gerbera
Most commonly seen in central and south Florida, Gerbera daisies serve as perennials. Each flower holds about 6-12 inches above the foliage on a long and leafless stem. Its capability to produce flowers for long periods of time will definitely make your garden blooming for the whole year!
Just a reminder, Gerberas are particular when it comes to the type of fertilizer and would sometimes sink into the soil. To learn more on how to nurture and take care of your grass for flower growth, visit this blog here
Your Gardening Partner
All set to plant these amazing flowers in your garden? We'll help you take care of them with the Lakeland Landscape design services of Pyle's! Our excellent lawn maintenance services and custom designs for your home garden to be in tip top shape!
Archives
Subscribe