Your Home Needs a Landscape Maintenance Plan
Thursday May 7, 2020 comments Tags: landscape maintenance, landscape design, lawn service, professional lawn service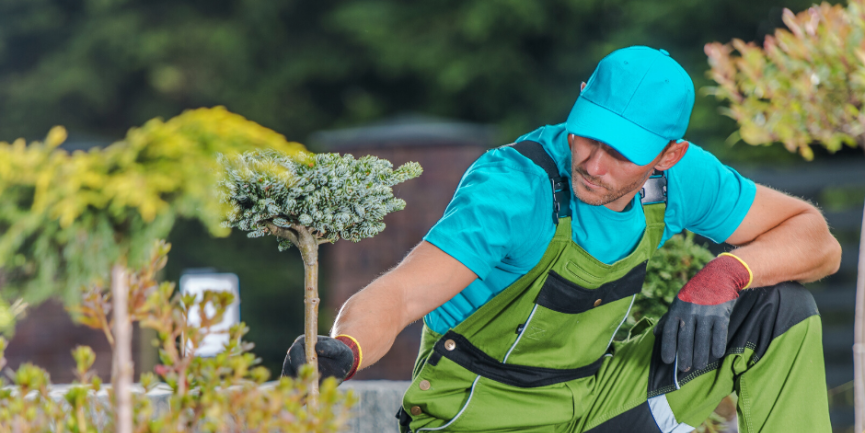 Basic lawn care services like weeding, trimming, pruning, edging, and lawn mowing are all little pieces of a much larger puzzle when it comes to creating a beautiful landscape. At Pyle's Lawn Service, our services include those and much more. When you are considering your plan for landscape maintenance, understand what your lawn needs, and find a company who can provide you with it.
Well, why is it so important to have a professional lawn maintenance plan?
1. A professional landscape maintenance company makes having a beautiful home easy.
A great company can provide you with a convenient service with every job they do. Whether you have a small lawn or one that spans out for yards - it takes a lot of time and effort to keep your landscaping looking beautiful. Hiring a Lakeland lawn care and landscape maintenance company can help give you time back to spend on the things that matter most to you.
2. Professional landscaping companies have the knowledge and experience you need.
The right team of landscape maintenance professionals will have years of experience and knowledge from all of their time perfecting their craft. With years spent helping people achieve their lawn goals, they have the knowledge to know what each unique lawn needs to thrive.
3. Professional landscaping companies are able to provide consistent care.
While it might be easy to look up all your lawncare answers online to DIY it, do you have the time to do it all? It can take a bunch of time from your week to achieve what a professional company can take care of in just a few hours. A Lakeland landscaping company can help set up a plan with you to ensure your lawn is receiving the care it needs and when it needs it.
Keeping your lawn vibrant and healthy is why a proper landscape maintenance plan is so crucial. In addition, making sure your landscaping stays that way can take a lot of work and patience. Services including pruning, weeding, edging, and trimming all require frequent maintenance to ensure they're done right.
Our team at Pyle's Lawn Service will treat your landscaping like it's our very own and hold it to our highest standards each time. Our promise is to provide you with knowledgeable landscape maintenance that you can rely on.
We're dedicated to servicing your home to create the best looking lawn on the block, and maybe even make the neighbors jealous. For a personalized landscape maintenance plan, get your free lawn care quote from Lakeland landscaping expert, Pyle's today!
Archives
Subscribe