How to plant and care for these veggie plants
Thursday July 1, 2021 comments Tags: Lakeland landscaping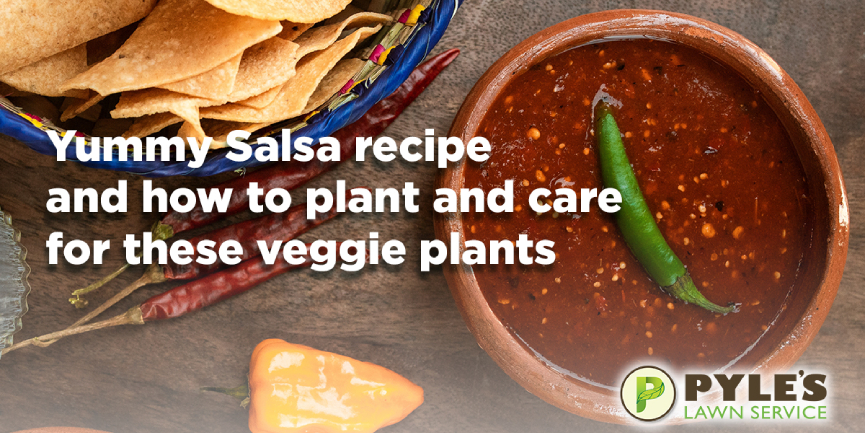 Yummy Salsa recipe and how to plant and care for these veggie plants
What's synonymous to a home garden and the weekend? A Nacho Party! In this blog, we will be sharing with you a Salsa recipe, with the ingredients readily accessible in your home garden. Along with the recipe are tips to take care of these plants as well. Vegetable plants need utmost care and the best lawn care practices with the help of Polk County experts for a nice produce.
Salsa Recipe
Fresh Tomatoes

Fresh Cilantro

Jalapeno

Red Onion

Green Onion

Garlic

Lime

Chili Powder & Cumin

Sugar, Salt, and Pepper
Procedures
Chop up the vegetables

Place them in a food processor together with the Lime Juice and spices

Chop in quick bursts until it's finely chopped up.
For these vegetable plants, they need special attention and require extra care to yield harvests. For this, you would have to water them regularly, maintain them, cut off unnecessary weeds, and enrich the soil to enable the vegetable plants to produce quality crops. This can be achieved by having a lawn care program and advice from Polk County lawn maintenance service professionals aimed to make a beneficial change to the quality of your lawn.
If you have a home garden, consider growing vegetable plants and create unique recipes fresh from your yard. With this, Pyles, a Lakeland lawn care provider is here to help you maintain and enrich your well-loved garden, for a healthy harvest!
Archives
Subscribe