Best Commercial Lawn Care Lakeland
Wednesday April 13, 2022 comments Tags: lawn care , Lakeland commercial lawn care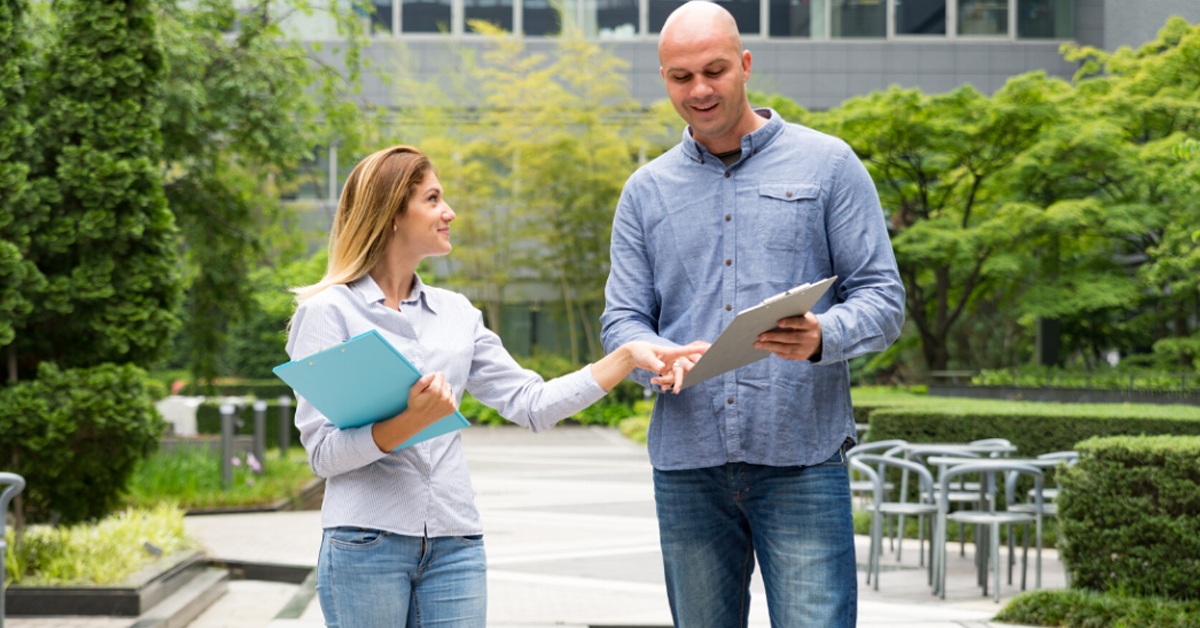 Your commercial property is much more than a facade, that's a FACT. A healthy and lush lawn reflects the essence of your business quality and services. A gorgeously tended landscape indicates more than a desire for external beauty, it shows your considerate character as a business; it is a vibrant way to show that your company is meticulous and diligent and it can be the first visual invitation for new clients.
Professional lawn maintenance also raises positive morale within your employees, as well as anyone visiting your Lakeland company. A beautiful lawn creates a positive impression for both potential and existing clients; it is similar to having a sharp and professional appearance at a job interview, showing your sense of decency and respect.
As experts in the lawn industry, we want to share with you the benefits of professional commercial lawn care for your business location.
Beautiful First Impression
The benefits of professional lawn services are mostly symbolic and attractive in business. The visual impact your business makes from the outside can be comparable to what is occurring inside. As they say, perception is reality.
Saved Profit
Professional lawn services are in fact a sound, dependable investment that will ultimately lead to profit saved. Landscaping equipment is costly, and there are hidden maintenance expenses that are inevitable. In terms of finances, the monthly expense of commercial lawn care will allow your team to save more money in the long-term.
The safety of your property and customers also extends to fulfilling the landscaping needs of your surroundings. If your business has a secure environment, your employees and clientele will also benefit from feeling safe, comfortable, and proud of their surroundings.
Safety First
When it comes to commercial lawn care products, cutting edge solutions are typically reserved for professionals, several years before even being introduced to the general public. They exceed household products in terms of both effectiveness and safety. Pyle's is able to deliver the best commercial lawn care Lakeland has to offer because we invest in and practice safety through our latest equipment and the safest products we choose to use.
Green contribution
With environmental awareness in bloom, companies must appear proactive in reducing their carbon footprint and sustaining their green space. Lush, natural landscaping has a significant impact on the planet as it is oxygen-producing. A healthy, dense lawn is also a vital way to control soil erosion as grass blades defend topsoil against destruction induced by the environmental elements. Thriving gardens absorb water, filter out pollutants specific to acid rain, and ultimately recharge groundwater reserves.
Building a sustainable lawn is an environmentally sound choice. A professional can assist your company in achieving and maintaining this goal. With an extensive list of equipment matched, with expert landscape services, we know that our results will prove cutting edge and, most importantly, green.
Expertise
'Knowledge is key,' and in terms of lawn care, this hugely applies. Maintaining healthy and gorgeous lawns is more than what meets the eye. Have we mentioned all the mowing and fertilizing, maintenance includes aeration, dethatching, weed control, pest control, and soil analysis, etc..?
Professional lawn services, from a company like Pyle's Lawn Care, assure practice and theory-based knowledge in delivering commercial lawn care Lakeland has to offer, with trained technicians skilled at effectively diagnosing and solving lawn issues.
Property Value Goes Up
An amazing benefit of commercial lawn care Lakeland and landscaping is that value is added to your property's worth. Preserving a healthy and vibrant landscape boosts the value of your business property.
Your excellent lawn standards will also influence other surrounding businesses to improve their landscaping, creating a healthy environment that reflects quality, diligence, and an impressive aesthetic appeal.
Entrust Your Landscape to Pyle's!
Pyle's Lawn Care will only do either one of two things: give you an enviable lawn makeover OR maintain your already beautiful landscape through the best commercial lawn care Lakeland.
Call us TODAY and give your business a much-deserved facelift. THEN watch your business attract health and wealth as we go on a beautiful commercial lawn journey together!
Archives
Subscribe