Create Privacy with Landscape Installation
By: dpyle Wednesday December 11, 2019 comments Tags: Custom commercial landscape design lakeland, landscape design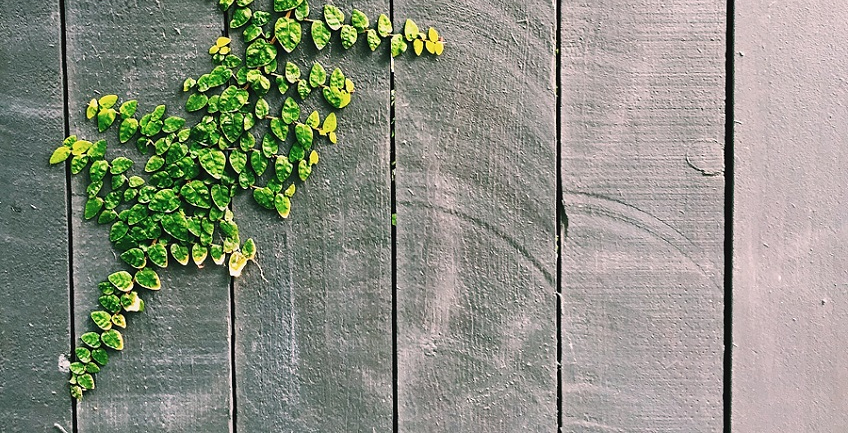 As a home or business owner, if you have a yard, you probably value having some sense of separation from neighboring yards. Not to be unfriendly, of course! But when looking at your outdoor space, you probably prefer to enjoy the scenery without worrying about who might be staring as well. Fortunately, your yard is one place where privacy is easy to accomplish with the help of your local Lakeland landscaping experts for a proper landscape installation
For many, having privacy fencing installed is the obvious solution. And while that's a good solution, fencing does present some negatives:
Fencing can be expensive.

Depending on where you live and what kind of fencing you want to install, you will have to apply for a permit to install it.

Fences break and get mildew growth on them. Fences require regular maintenance that can be costly.
Living in central Florida, we're blessed with a climate that is suitable for a lot of different vegetation to thrive year round. So rather than opt for fencing to create privacy in your yard, consider hiring a Lakeland landscaping company for a landscape installation of shrubs or trees to create a natural privacy screen.
Advantages of Going Natural
There are several positives for going natural when choosing privacy screening. For a start - keeping it natural invites birds, butterflies, and bees into your yard, which is good for you and them! Depending on the type of shrub you choose, the pollinators will have a place to hang out and eat, and you reap the benefits of having them around!

Shrubs generally don't require a lot of maintenance. You can let them go au natural for the most part, with occasional hedge trimming to keep them shapely and healthy.

Shrubs do a fine job of blocking wind, noise, and curious eyes.

Hedges can enhance your pre-existing landscape installation and design.
Decisions, decisions...
Your Lakeland landscaping experts discussed the pros of choosing to opt for a plant-based privacy fence rather than a commercial one. But another benefit of going natural not mentioned above: there are so many great choices for Central Floridians to consider when picking out what trees or shrubs to plant.
Trees
Wax Myrtle
This popular evergreen shrub is found throughout most of North and Central America. It can reach up to 20 ft. in height and grows light olive-green leaves and emits a pleasant fragrance. Female plants will sprout pale blue berries in the winter time and the bark is gray to white on most plants.
American Arborvitae
The tall, narrow pyramid structure and the year round foliage of American Arborvitae makes it a very attractive choice for creating barriers. Single trees also create beautiful accents for house corners or by doors. These trees can reach 60 ft. in height! They do best in full sunlight.
WIllow Hybrid Trees
Don't let the "willow" in this tree's name fool you - this is no weeping willow! Willow Hybrids (a cross between the Salix Alba and Slix Matsudana) are hardy and fast growing, growing 6 or more feet in a year! They possess strong root systems that adapt well to almost any soil. They're also beautiful to look at, with foliage that is deep green in color.
Shrubs
Walter Viburnum
Create a pollinator paradise with Walter's Viburnum, which blossom small white flowers in the springtime. Glossy green leaves adorn the branches year round. They prefer full or partial sun and are highly drought-tolerant.
Boxwood
This is a popular choice for those who prefer a more uniform and geometric look to their shrubbery. Boxwood is extremely versatile and popular for this reason. With regular hedge trimming, they can be shaped in many ways. They thrive in partial sunlight and can grow up to 20 feet tall and 8 feet wide. The foliage of boxwoods is delicate in shape and range in color from deep blue-green to light green.
Sweet Viburnum
This evergreen has large, beautiful leaves that range from medium to light green. It grows dense, up to 20 feet, making it a great choice for privacy fence.White flowers bloom in the rping followed by red ornamental berries.
If you're considering installing natural privacy screen, contact Pyles Lawn Service for your landscape installation estimate. Our knowledgeable Lakeland landscaping team and technicians will take care of the landscape installation for you, so you can get back to enjoying your yard. And count on us for ongoing hedge trimming and lawn maintenance needs!
Archives
Subscribe