How To Pick the Perfect Christmas Tree
Wednesday December 1, 2021 comments Tags: landscape design, polk county landscaping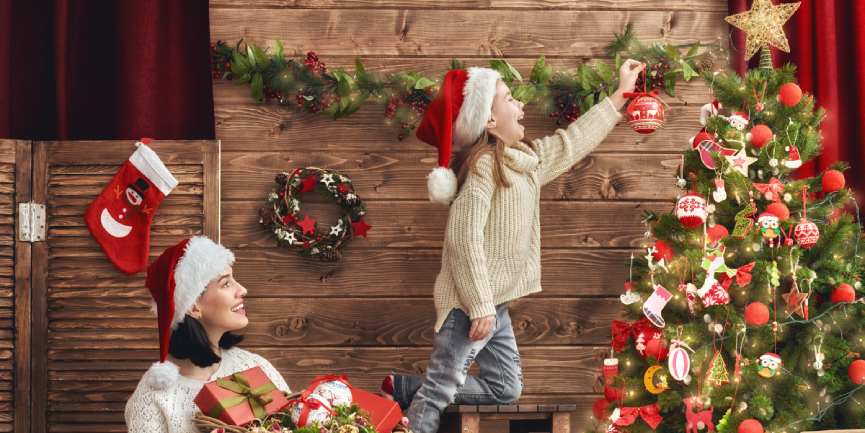 Christmas trees are one of the most prominent symbols of the holiday season. However, finding the perfect tree for your home is not an easy task.
This year, get ready to have valuable information and strategies for you to have a beautiful, fresh, and long-lasting tree.
The most important tip for picking up a tree? Always take your time until you find the perfect tree!
In this blog, your local Lakeland landscaping team will be giving tips on how to pick and decorate the perfect tree.
Feel free to read below!
Tips to pick out a tree for you
Here are three tips from us in picking out a nice, beautiful tree!
Research, research, and research.
Your Lakeland landscape design experts cannot stress this enough! Christmas trees have unique differences that should be taken into consideration.
Do your research ahead of time to pick the best kind of tree for your family home. For example, a tree with soft, flexible needles such as fir, balsam, Leyland cypress or white pine may be the best choice if you have kids in the house.
On the other hand, spruce, scotch pine, and other sharper needled trees are better if not placed in an area where there are kids.
Measure
Measure the tree carefully before choosing, and remember that the tree stand and topper will add a few inches to the total height.
Consider the available width to ensure your tree isn't squished against a wall. Be sure to bring a tape measure when going Christmas tree shopping. Knowing the measurements, especially the width of your Christmas tree stand can be crucial to the lifespan of your tree.
A bit too technical, but you wouldn't want to trim the diameter of the trunk and removing the bark prevents the tree from absorbing enough water, shortening the longevity of the tree.
Strength and Durability
Hold the tree upright and bounce it on the ground. It's perfectly normal for a few inner needles to fall right out. But don't purchase a tree that loses a lot of the outer needles.
Now that we've tackled different strategies in picking out a tree, the next step is some decorating tips to embrace the festive season! You can do the decorating with the whole family, which makes for a great bonding moment.
Different Ways to Decorate Your Tree
Whether you're decorating a Christmas Tree for the very first time or you want to switch things up for a fun holiday refresh, there are a lot of decor ideas that are big and small that can serve as inspiration during this season.
Keep it Classy
A natural tree with lots and lots of lights is always the way to go! This classic way of putting up your tree is to attract positive energy and radiate the Christmas glow throughout the house. An addition to the lights can also be Christmas boots and gift-shaped ornaments for that extra flare.
Add A Garland
Decorate your Christmas tree with a variety of garlands that can be plain or fancy. Thin, beaded garlands look best hung from branch to branch, while thicker paper, ribbon, or foil garlands look best wrapped loosely around the entire tree.
Here's Pyle's exclusive tip: If you're using ribbons, tuck it back toward the trunk of your tree to create a billowy look.
Get Your Home Ready for Christmas!
With Christmas being one of the most beautiful celebrations of the year, it's important to radiate the love, light, and positivity into our homes. You can achieve this by picking the right Christmas tree, and decorating it based on your preference and style.
Just like the stunning Christmas tree you're putting up, your yard and landscape design should also be holiday-ready! Let your local Lakeland landscaping experts at Pyle's help you achieve the festive and bright yard of your dreams!
Archives
Subscribe